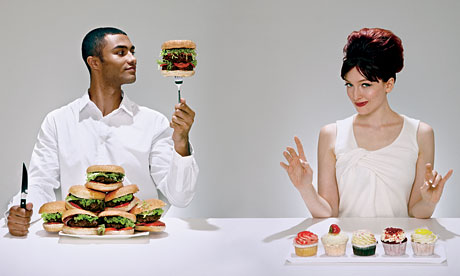 The truth about men, women and food | Life and style | The Observer
:
Nutritionist
Yvonne Bishop-Weston In the Observer Magazine on the Psychology of eating and gender - men, women and food.
"Bishop-Weston sees gender differences less in how people eat, more in how they think about their diets. 'Women have more emotional attachments to food – due to media pressure they attach guilt to carbs and saturated fats, and often feel a responsibility to eat healthily in a way that men don't,' she says. 'Interestingly, though, I see a trend towards 'effort' that spans and unites the sexes. People are becoming more receptive to things that take longer. People are looking for an identity with their food."
Yadda yadda yadda
Many thanks to Jenny, Excellart
PR
for this